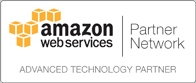 Planning to visit AWS re:Invent 2017?
Meet with Jamcracker and explore the comprehensive cloud services broker, cloud management and cloud governance platform.
Meet us at the Expo to learn more.
Jamcracker Cloud Management Platform - Brokerage & Governance
The Jamcracker Platform is a comprehensive cloud services broker, cloud services management and cloud governance platform, including cloud services provisioning, policy management, cloud cost management, and operations management. Jamcracker enables organizations to create, deliver, and manage multi cloud services and implement a cloud-enabled business model for offering, delivering, supporting and billing for multi cloud services. The Platform offers flexibility and scalability, with a multi-tiered, multi-tenant architecture, RESTful APIs and integration frameworks while supporting localization in terms of multiple currencies, languages and timezones. Jamcracker enables partners including telecom service providers, managed services providers, system integrators, distributors, technology and value added resellers to unify, deliver and manage SaaS, PaaS and public or private IaaS cloud services for the end customers including enterprise, mid-market, SMB and government organizations.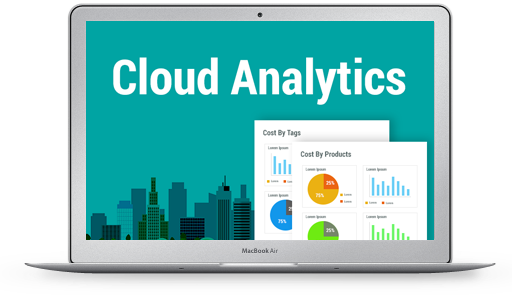 Jamcracker Cloud Analytics
Real Time Dashboard enables you to get a snapshot of real-time cloud usage and cost data of various resources.
Analytical Dashboard provides consolidated as well as granular view of your cloud costs.
Tag Analytics help you organize your resources based on tags and provide the ability to categorize them for billing purposes.
EA dashboard is specifically designed to manage Azure EA account.
Jamcracker Cloud Control
Multi-cloud Support for the most popular public clouds
All-in-one portal where users are able to perform all cloud management functions
End-to-end life cycle management of various cloud resources
Create policies to optimize the use of cloud resources
Cloud Analytics Dashboard - comprehensive visibility of cloud costs
Role Based Access Control (RBAC) to restrict/permit users to access various functions.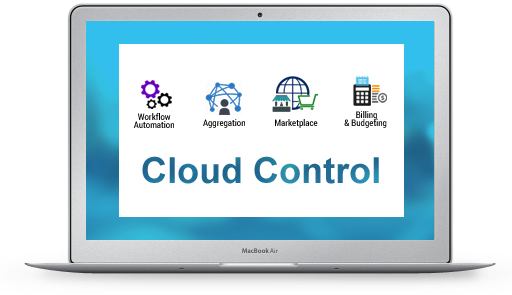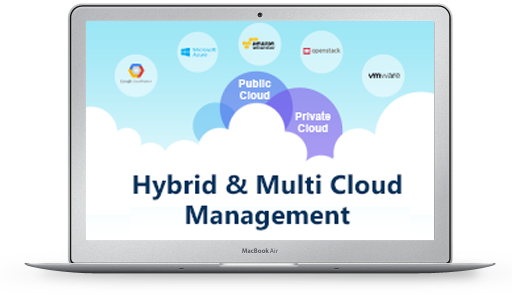 Jamcracker Hybrid Cloud Management
Multi-cloud Support for the most popular public & private clouds
All-in-one portal where users are able to perform all cloud management functions
End-to-end life cycle management of various cloud resources
Create policies to optimize the use of cloud resources
Cloud Analytics Dashboard - comprehensive visibility of cloud costs
Role Based Access Control (RBAC) to restrict/permit users to access various functions
Directory server sync support
Showback report for visibility into how cloud resources are used by the organization and departments
Corporate Headquarters
Jamcracker, Inc.
4677 Old Ironsides Drive
Santa Clara, CA, USA 95054
Phone: +1 (408) 496-5500
Development & Operations Center
Jamcracker Software Technologies Pvt. Ltd
No. 4/10, Mythri Centre,
Block B, Ground Floor East Wing,
Hosur Main Road, Bommanahalli,
Bangalore, India 560 068
Phone: +91 (0)80 6758 2600