Jamcracker Cloud Management Platform update for December include resource scripts as a catalog item, Reserved Instances utilization dashboard and recommendations, view of all the policies associated to an instance, an enhanced catalog and dashboards experience, security enhancements etc.
Resource Scripts as Catalog Item
This release brings our existing
configuration management (Dev Ops)
feature to create/launch resource scripts, to the catalog and has been made an orderable catalog item. Marketplace admins can use the existing resource scripts library or add their own custom resource scripts to the library, define variables through the database, onboard it as a service and make it an orderable catalog item.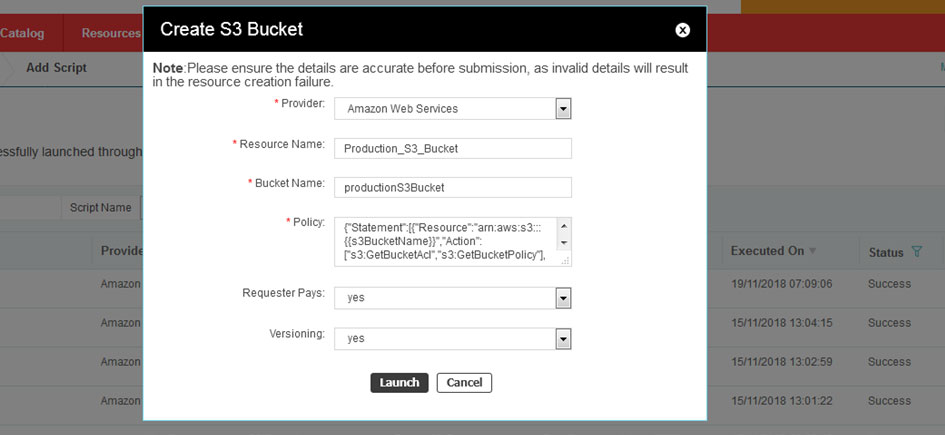 Reserved Instance Dashboard and Recommendations
The existing dashboard has been enhanced to include
RI dashboard which represents utilization of Reserved Instances (RI)
to better understand and manage cost. With Reservation dashboard, one can visualize On-demand vs RI specific trends for a defined period in the form of widgets to take decisions based on the usage pattern, to optimize savings.
The recommendation enhancements include Reserved Instance recommendations for purchase/sell based on past usage with the estimated cost savings.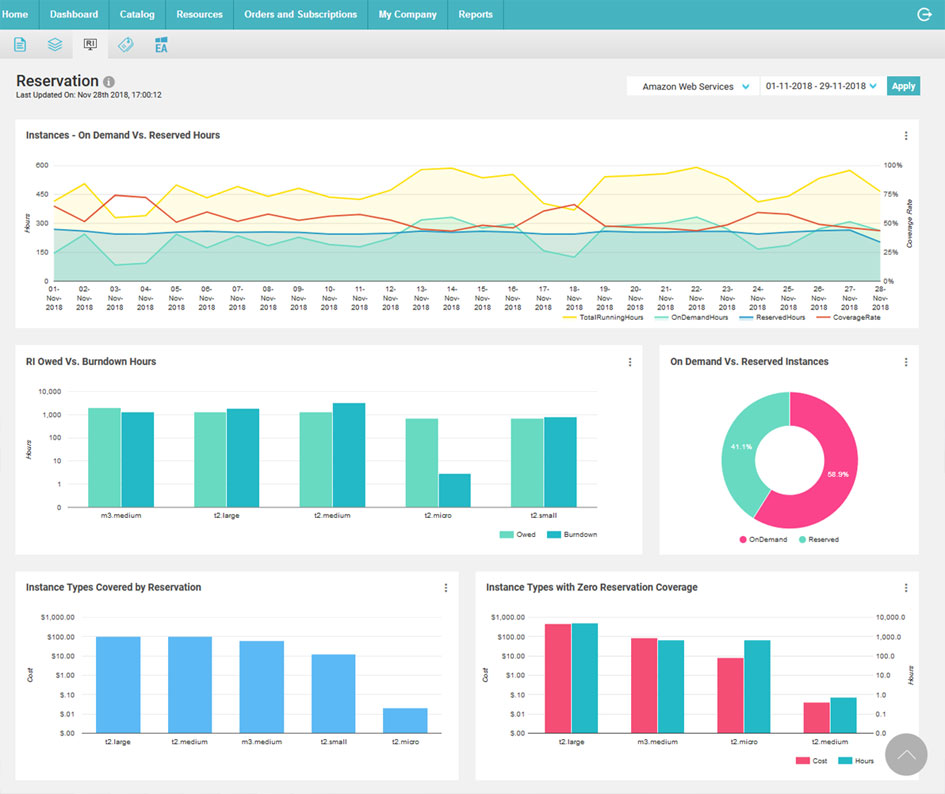 Policies Associated to Instances
With the introduction of a new view for all of the policies associated with an instance, the user gets a glance of policies those are associated with an instance.

Highlights of User Experience Enhancements
Store front enhancements for a better customer experience.
Dashboard enhancements for a rich dashboard experience.
Other Enhancements
Introduction of Instance name validation on the Designer console
Ability to obtain Public IP on the Designer console for vCD
Better vCD error handling
Security Enhancements
Simplification of adapter deployment
Security enhancements