Delivering IT as a Service
Automate the management and delivery of cloud services
The Jamcracker ITaaS solution provides a single platform from which IT can create services catalog, provision, control platform and secure access of services, report consumption and usage data for all services consumed by the organization. These services can include private, public, or hybrid clouds, including IaaS, PaaS and SaaS offerings.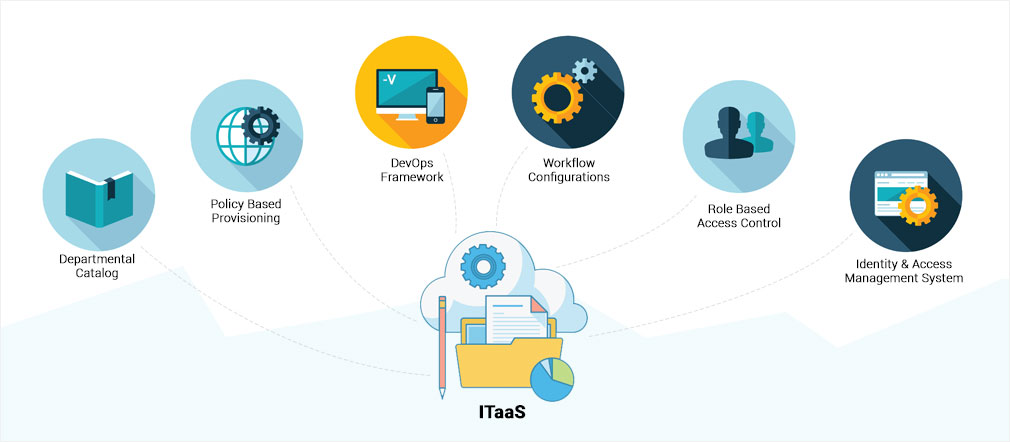 Delivering ITaaS
Improve efficiency in building, orchestrating, and deploying simple or composite services.
Automate compliance by enforcing security and access-control policies.
Self-service fulfillment for users, enabling departmental charge-backs for external and internal services.
Integration with internal IT systems and organizational processes.
Features
Self service portal with centralize & department wise catalog.
Policy based provisioning.
Single, Multi or Hybrid Cloud Lifecycle management.
DevOps framework for building and orchestrating single, multi, or Hybrid cloud application services.
Configurable workflow with ability to integrate with enterprise ITSM system.
Role-based security and service catalogs to automate the supply and demand chain aspects of the ITaaS mode.
Integration with Enterprise identity and access management system.