Jamracker's Cloud Service Brokerage and Cloud Management platform enable Managed Service Providers with the tool required to support customers in their cloud adoption journey. Jamcracker platform enables MSPs by creating delivery and governance platform to deliver cloud services to customers which helps generate new revenue streams from existing customer relationships. This also enables MSPs to be a solution provider by bundling cloud solutions with core service offerings and manage services.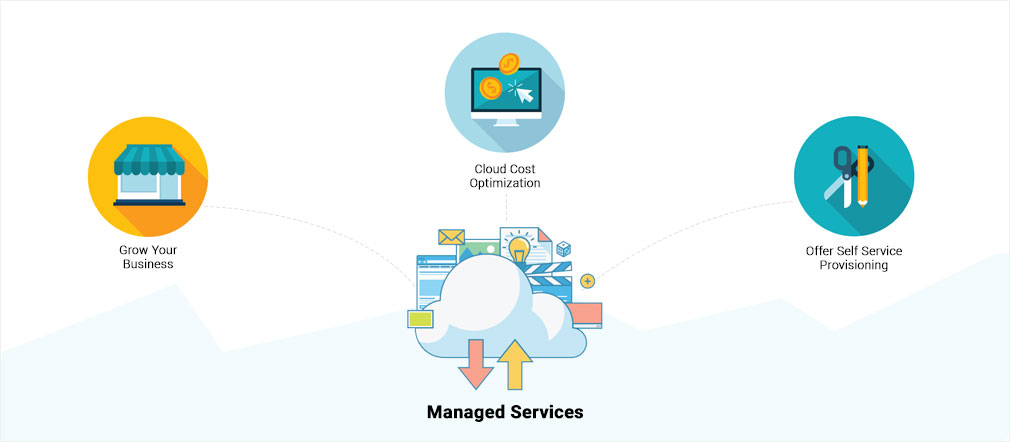 Grow Your Business
Create managed service offers with 24x7 support, monitoring, patch management and deployment to create superior upsell and cross sell opportunities while increasing profitability and margin expansion.
A comprehensive solution that enables you to deliver over 40+ Microsoft Cloud Services and most popular public and Private clouds across your customers' business units and development teams.
Bundle additional public or private cloud services options such as Azure, vmware and Openstack as well as pre-integrated SaaS services including Office 365, to become a one stop shop for your customers cloud management needs.
Offer multi-cloud infrastructure services to customers, enabling cloud analytics, governance, spend management, consolidated billing, amongst scores of other capabilities.
Cloud Cost Optimization
Comprehensive cloud cost analytics solution enables to holistically manage cloud costs to help customers' control cloud costs.
Cloud analytics offering live cloud consumption intelligence including cost associated with each of the cloud resources, usage of these resources and any missed opportunities for cloud cost optimization across the cloud providers.
Save cloud resource cost by giving cloud administrator visibility into optimal placement, utilization and right sizing of the cloud.
Holistic recommendations to reduce the cloud cost
Offer Self Service Provisioning
Empower your customers and cloud users self-service provisioning of cloud services.
Centralize management and provisioning control.
Leverage on-premises, cloud, and hybrid directories to enforce identity-based policies throughout the app lifecycle, from initial provisioning to account termination.
Delegate user and service administration to lower tiers and/or special Roles.