Google Cloud Platform (GCP) Integration
Jamcracker Cloud Management Platform integrates with Google Cloud to offer Google Cloud management solutions and provides cloud resources control and visibility, visibility of Google cloud costs, governance, monitoring, secure access, audit and also provides a single bill and settlement.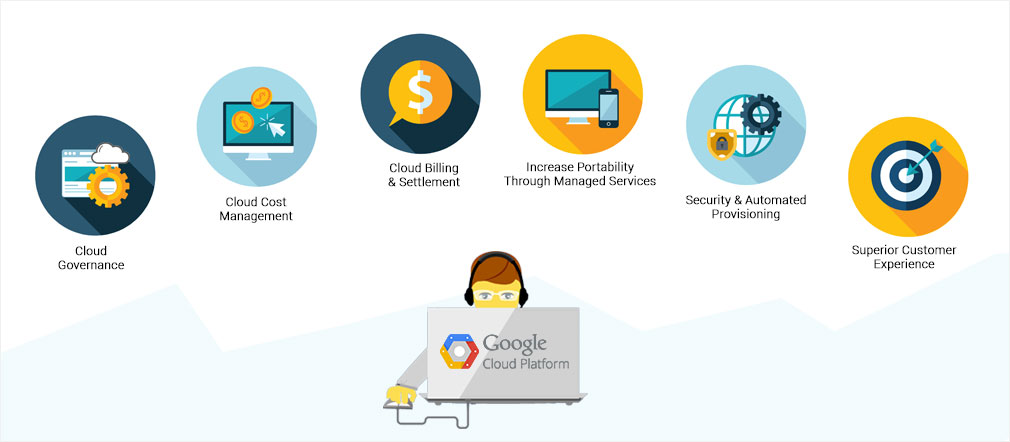 Google Cloud Platform (GCP) Integration with Jamcracker
Provides constant visibility and control of Google Cloud to customers using governance tools available in Jamcracker's platform.
Jamcracker's Cloud Policy engine makes sure to curtail Google Cloud cost by implementing Google Cloud cost management policies.
Enables consolidated Google Cloud billing and management for better control and settlement across varied divisions.
Helps increase profitability through managed services.
Jamcracker's Google Cloud ready platform enables customers to purchase a variety of Google Cloud services. A secured sign-on through Active Directory or Active Directory Federation Services (ADFS) or SAML simplifies Google Cloud access management, Google Cloud compliance, Google Cloud audit, and control.