Cloud Services Brokerage
Empower your organization to transform its business and IT operations models by deploying a Cloud Services Brokerage solution.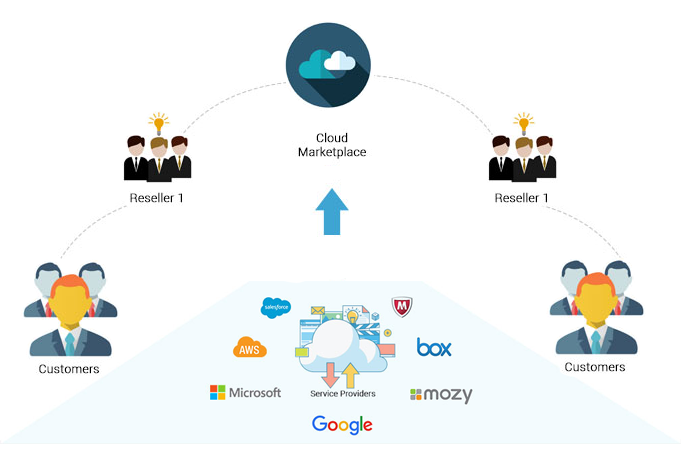 Jamcracker Cloud Services Brokerage (CSB) solution enables organizations to manage and deliver their own multi-cloud services as well as broker 3rd party providers'.
IT organizations and service providers can now unify private, public and hybrid cloud consumption for their employees, customers and through their channels.
Jamcracker CSB Platform is a multi-tiered, multi-tenant cloud delivery and management platform that supports self-service cloud fulfillment, delegated administration, and channel enablement.
Applicable to both internal cloud services brokerages—for example, IT organizations aggregating public and private clouds for internal users—and external CSBs, including service providers, distributors, and any other type of customer-facing marketplace.
Jamcracker's cloud management platform architecture simplifies and automates the aggregation of diverse cloud services by unifying catalog management, order management, security and policy management, user and service administration, billing and settlement, usage reporting and auditing, and license management workflows across internally and externally hosted cloud services.
 
The platform is globalized to support multiple languages, currencies, time zones and date formats.
Internal Cloud Services Broker
Provide a unified multi-cloud/SaaS governance, security, compliance, license management, support, spend management and overall usage experience for your employees and channels.
Provide a services catalog as a centralized resource for all users' needs, including private and public cloud services.
Unify security, auditing, and policy enforcement for internal and external resource providers.
Consolidate enterprise-wide license management and internal usage monitoring.
Provide multi-level cloud service usage and show-back reporting.
Centralize service and user lifecycle management across disparate services.
Integrate provider offerings into a standardized catalog for automated provisioning across providers, consolidated billing, and SLA governance.
Jamcracker enables IT organizations to become cloud services brokerages, so you can source, govern, deliver, and manage public and private cloud services throughout your organization. IT organizations can leverage the Jamcracker Platform to broker relationships between cloud services users and multiple cloud providers with complete control, and you can also use the platform to deploy and deliver your own cloud-enabled services.
External Cloud Services Broker
Extend your core offerings by offering value-added cloud services. External cloud services brokers allow service and technology providers to operate their own private-branded cloud marketplaces and bundle value-added services with core product and service offerings.
Provide services marketplaces that include complementary third-party offerings.
Bundle third-party services with your core offerings.
Provide a unified usage experience across the user/services lifecycle.
Enable existing and new services channels.
With Jamcracker cloud services broker enablement solutions, you can increase profitability and market share by unifying cloud services delivery and differentiating your core products and services. You can provide tremendous value to your customers and partners by delivering cloud-service offerings with a single point of provisioning, access, security, billing, administration, and support.
Becoming a CSB
The what, why, and how of becoming a cloud services brokerage – Businesses are demanding cost transparency and greater responsiveness to new opportunities. CIOs and CTOs are looking for ways to right-size their organizations. With the ever-increasing reliance on IT, high availability is no longer optional. That's why it is increasingly important for organizations to establish a common foundation for delivering wide-ranging cloud services to customers, channels, and employees.
WHAT: Cloud Services Brokerages (CSBs) make it easier for businesses of all sizes to use cloud services at lower cost and risk. Companies save time and money by leveraging technology through these cloud marketplaces, freeing up resources for more pressing business needs.
CSBs help companies take advantage of cloud services more easily, securely, and productively, and less expensively, especially when the services come from multiple providers.
WHY: CSBs broker relationships between cloud services users and multiple providers. Gartner and others believe that becoming a CSB is one of the most attainable opportunities for service providers, distributors, technology providers, and enterprise IT organizations.
"The future of cloud computing will be permeated with the notion of brokers negotiating relationships between providers of cloud services and the service customers. In this context, a broker might be software, appliances, platforms or suites of technologies that enhance the base services available through the cloud. Enhancements will include managing access to these services, providing greater security or even creating completely new services." (Source: Gartner: "Cloud Consumers Need Brokerages to Unlock the Potential of Cloud Services")
HOW: There are three aspects to operating a CSB:
1. Platform: CSB workflow automation, catalog management, billing, authentication, and access control.
2. Cloud services: Integration with externally and internally hosted cloud services.
3. Operation and support: Billing, end-user support, marketplace operations.
Delivering and managing various cloud services: The CSB model lets you deliver and manage various cloud services within a consistent provisioning, billing, governance, administration, and support framework.
The stakes have never been higher. The CSB model allow enterprises to unify cloud services management to speed innovation, collaborate globally, reduce operational costs, and grow the bottom line. CSBs also allow service providers to operate branded cloud marketplaces that unify cloud services delivery and help differentiate their networks as true cloud computing platforms. Technology providers can gain market share increase customer lifetime profitability, and enable new distribution channels, by offering value-added service ecosystems that help differentiate their core offerings.
The Jamcracker CSB enablement solution empowers service providers, IT distributors, technology providers, and enterprise and government IT to transform their business models and IT operations to innovate rapidly, expand offerings, and grow the bottom line.
Learn How You Can Succeed With Cloud Services Broker Enablement?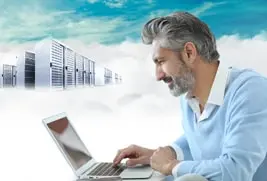 Jamcracker Cloud Service Brokerage Solution used for - quick, easy, and cost-effective way to deliver Cloud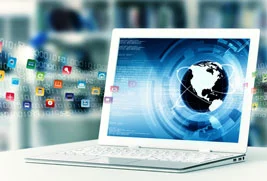 As the global SaaS market experiences a rapid growth, more and more SaaS based applications are flooding the market.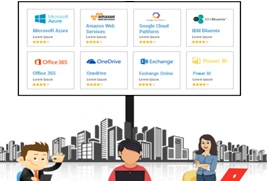 CSB Standard, a purpose built appliance for Cloud Service Resellers and Microsoft CSP Partners