Cloud Cost Analytics
Comprehensive Cloud Cost Analytics across multiple cloud environments, and granular drill down into each of the cost elements are imperative for tight cost control and management.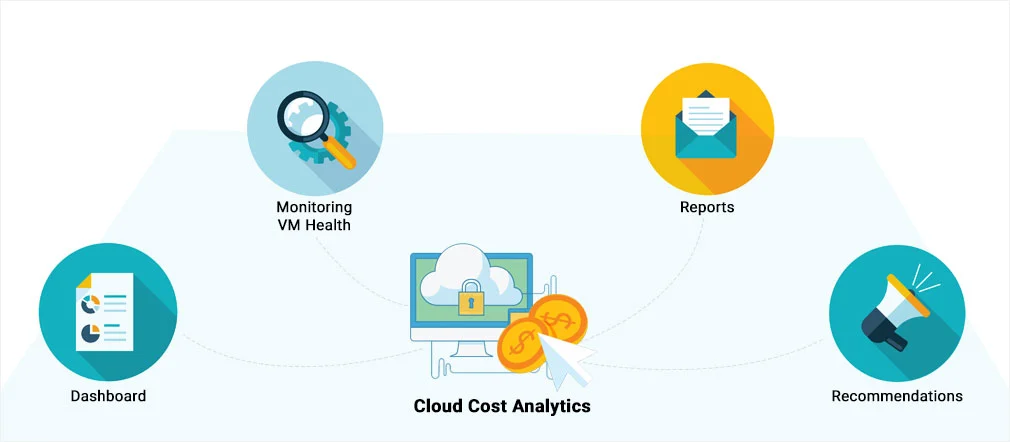 Rich cloud analytics tools can save up to 70% of cloud resource cost by giving cloud administrators visibility into optimal placement, utilization and right sizing of the cloud.
The Jamcracker Cloud Governance and Management Platform offers valuable analytics to holistically manage cloud costs across your organization.
Offers live cloud consumption intelligence including cost associated with each of the cloud resources, usage of these resources and any missed opportunities for cloud cost optimization across cloud providers.
Real Time Dashboard
Real time inventory of the IaaS resources from various cloud providers
Real-time data of VMs and associated resources like public IP, volumes, snapshots, images, etc.
Real-time data of public IPs not in use, available volumes, stopped instances, etc. that help reduce your cloud cost
Recommendations
Holistic recommendations to optimize the cloud cost
Identifies and recommends instances and databases that appear to be underutilized
Security recommendations to help in cloud security
Recommendations related to Public IP, Snapshots, ELB, Volumes and more
Executive Dashboard
Tracks key cloud trends such as costs and resources in order to help DevOps, IT Managers, CIOs, CTOs, and Finance departments to oversee all of the cloud costs centrally
Provides information such as overall cloud cost trend, trend by provider, cost by services, cost by storage type, cost by resources, etc.
Cost Analytics
The cost analytics dashboard provides visibility into consumption of resources, given that up to 70% of the cloud cost can be optimized through better utilization
Provides key informations such as cost trend for each product as well as the forecast, cost and count by VM type, cost and count by region, cost by OS, etc.
Tag Analytics
Provides Tag-based cost allocation details to analyze and associate costs with specific categories (e.g. department, project, cost centre) so as to provide detailed cost visibility and to ensure governance
Provides information such as resource cost or count by tags, tag cost trend, VM count or cost by tags, un-tagged resources cost, and product cost by tags
Microsoft EA Dashboard
Gives visibility into the cost aggregated, based on Departments or Accounts or Subscriptions for a Microsoft Enterprise Agreement
Provides information such as cost by subscriptions, cost by departments, cost by account, etc.
Blogs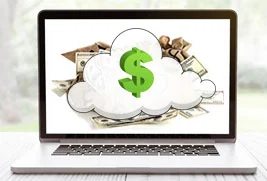 The overall goal of cost control and long-term cloud cost management in cloud computing like every other business is to...Cloud Cost Management
The process of minimizing your the overall cloud expense by targeting mismanaged resources, securing capacity for bigger discounts...Cloud Cost Optimization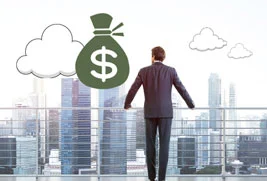 Almost universally, businesses know they need to practice to manage cloud costs, improve business agility, and maintain security ... Manage Cloud Costs