Jamcracker Cloud Management Platform integrates with IBM Cloud to offer IBM Cloud Management solutions. The Jamcracker platform provides full visibility and control of cloud resources, cloud costs, governance, monitoring, secure access, and audit.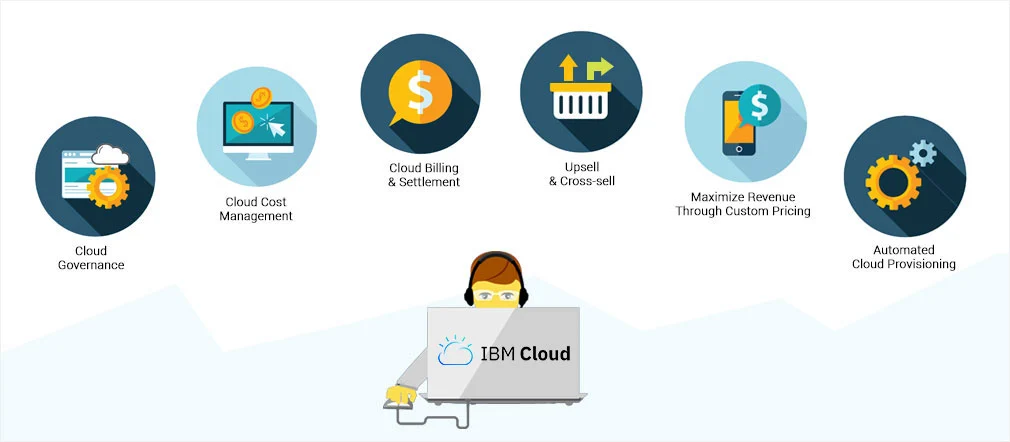 Benefits of Jamcracker IBM Cloud Management Solution
Jamcracker's Platform ensures control of IBM Cloud to customers through varied governance tools available in the platform.
Helps control IBM Cloud cost by providing real-time visibility of IBM Cloud usage and utilization.
Jamcracker's Cloud Policy engine specifies IBM Cloud cost management policies to reduce IBM Cloud Cost.
Simplifies IBM Cloud billing and settlement by obtaining an accurate billing data from IBM Cloud services.
The platform helps to increase profitability by bundling additional public or private cloud services as well as pre-integrated SaaS services.
Jamcracker's IBM Cloud ready platform enables customers to seamlessly purchase several IBM Cloud services.
Provides a customized IBM Cloud catalog to provide a delightful self-service user experience to customers to consume IBM Cloud services.