G Suite provides a package of services that can be used by all varied businesses. Business organizations can make use of G suite as a packaged edition which consists of Basic, Business, and Enterprise. G Suite can also be availed by Educational institutions under G Suite for Education program. G Suite for Education is packaged as G Suite for Education, G Suite Enterprise for Education. While G Suite user management for Education is free, G Suite Enterprise for Education is a paid version and only available under a partner program.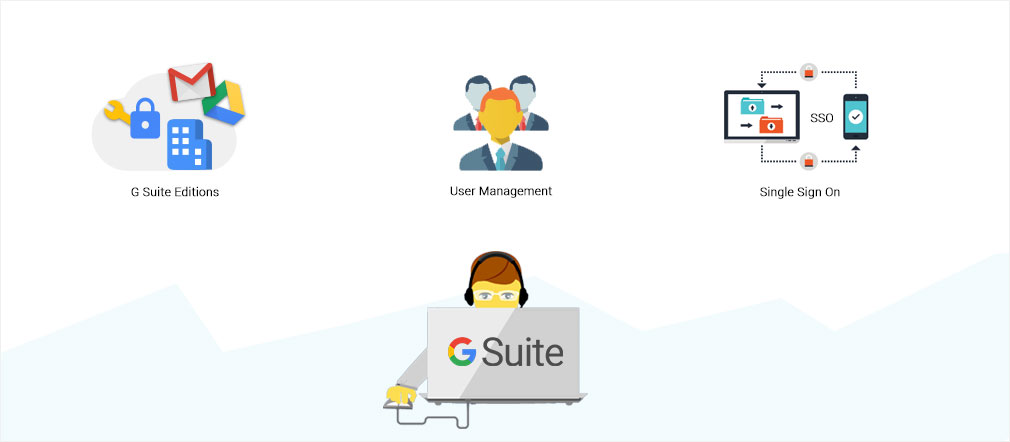 G Suite Management in Jamcracker Platform
Jamcracker Platform offers the following G Suite editions in its catalog:
G Suite Business
G Suite Enterprise
G Suite for Education
Businesses/Institutions that have a G-Suite subscription under one of the above-mentioned edition have the ability to map the details of their G-Suite account through the Jamcracker Platform.
G Suite User Management and SSO with Jamcracker Platform:
New users can avail a G suite account with the help of Jamcracker Cloud Management Platform.
Existing users available on G Suite application can be mapped for user management in the platform.
Provides the ability to remove existing users from using the G Suite services using the Jamcracker Portal.
All users created and assigned with G Suite service will have the ability to SSO to G Suite application.