Jamcracker and Lintasarta Partner to Deliver The First B2B Cloud Marketplace in Indonesia
Santa Clara, CA - October 10, 2017 - Jamcracker, Inc. the Cloud Services Brokerage (CSB) enablement company has partnered with Indonesia's leading fully Integrated Managed Information and Communications Technology (ICT), PT Aplikanusa Lintasarta (Lintasarta) a subsidiary of PT Indosat Tbk.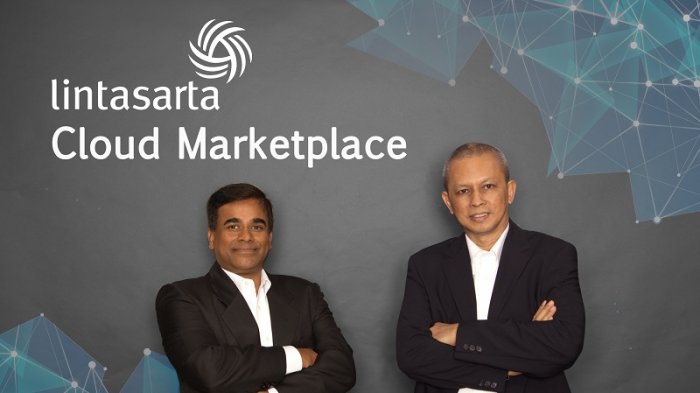 Lintasarta enlivens Indonesia's marketplace market by introducing Lintasarta Cloud Marketplace service on Tuesday (3/10). The B2B Cloud Marketplace service offers diverse cloud solutions from Infrastructure as a Service (IaaS), Software as a Service (SaaS), and Platform as a Service (PaaS) for the enterprise, government agencies, Micro, Small, and Medium Businesses market.
Lintasarta Cloud Marketplace is a joint partnership between Lintasarta as a key player of the Information & Communication Technology (ICT) industry solution in Indonesia, with Jamcracker as a global Cloud Services Brokerage (CSB).
Along with the rapid demand for Cloud services in Indonesia's digital transformation era, Lintasarta Cloud Marketplace's presence becomes a solution for easy access to obtain IT cloud-based solutions. Services that are currently available are SaaS services in the category of business application, communication & collaboration, and security. These services are the top players in the SaaS market with some services as Leaders in the Gartner Magic Quadrant.
Improvements will be developed inline with Lintasarta Cloud Marketplace's vision, disclosed by Lintasarta IT Services Director, Arya N. Soemali, "Lintasarta Cloud Marketplace will become a one-stop digital solution platform for businesses."
In the future, Lintasarta Cloud Marketplace will be enriched with various SaaS services from global players until local Independent Software Vendor (ISV). This ensures Lintasarta's commitment to become a digital transformation enabler for business actors from various industry sectors.
"We are very enthusiast to partner up with Lintasarta to offer a platform that is able to activate Cloud Exchange and a marketplace to encourage digital transformation to Indonesia's business actors." said Jamcracker, Inc CEO and Chairman, K.B. Chandrasekhar.
According to K.B. Chandrasekhar, Lintasarta has shown its leadership & vision to ensure that Indonesia's business actors from various sectors and sizes is able to obtain access to cloud services. In the end, Lintasarta ensures to be an enabler of Indonesia's digital transformation by providing complete & superior quality cloud services.
Lintasarta Cloud Marketplace is now available for its SMB customers in Indonesia, offering a host of SaaS services now. IaaS and PaaS cloud services will be available soon.
About Jamcracker, Inc.
Jamcracker (a Gartner cool vendor), is a leading cloud management and service delivery vendor, providing MSPs, ISVs and IT with a platform and complementary managed services that enable a single point of service and user management, provisioning, governance, policy controls, security, SSO, cloud cost management, billing, reporting and auditing for multiple services, enabling delivery of SaaS, IaaS and UCaaS.
Jamcracker helps organizations manage, deliver, and govern their public, private and hybrid multi cloud services in addition to brokering third-party ISV cloud services and Unified Communication services. Using Jamcracker solutions, IT organizations and service providers can now unify and optimize cloud services delivery for their employees, customers, and channels.
Jamcracker is headquartered in Santa Clara with offices in Europe and India. For more information, visit https://www.jamcracker.com or follow Jamcracker on Twitter at https://twitter.com/JamcrackerInc.
About Lintasarta
Since 1988, Lintasarta is a provider of Data Communication, Internet and Value Added Services for various industrial sectors. We have catered more than 2,000 corporate customers, with over 30.000 network covering the fiber optic data communication services, satellite networks, voice services, video conferencing services, data center, cloud computing, DRC, total communications solutions, and IT Services.
Lintasarta provides professional services ranging from pre-service sales through a business consultant, network engineer for the assessment and design of customer solutions to after-sales service of Helpdesk for 24 hours 7 days a week, Customer Assistant Representative (CAR), Customer Resident Assistant (CRA). Our professional services are supported by an experienced staff of more than 1000 of them have international certification scattered in more than 44 cities in Indonesia. For more information, visit http://www.lintasarta.net