Discovery & Cloud Migration
Migrating workloads to the cloud requires effort and time spent on up-front planning. Jamcracker Cloud Governance and Management Platform helps to identify, analyze, plan, and track cloud workload migration. Customers can use any discovery tools in their data center, aggregate output and import to Jamcracker platform. Post import it gives insights into your private cloud resource utilization, cost and enables you to quickly analyse, plan and track your data center workloads migration.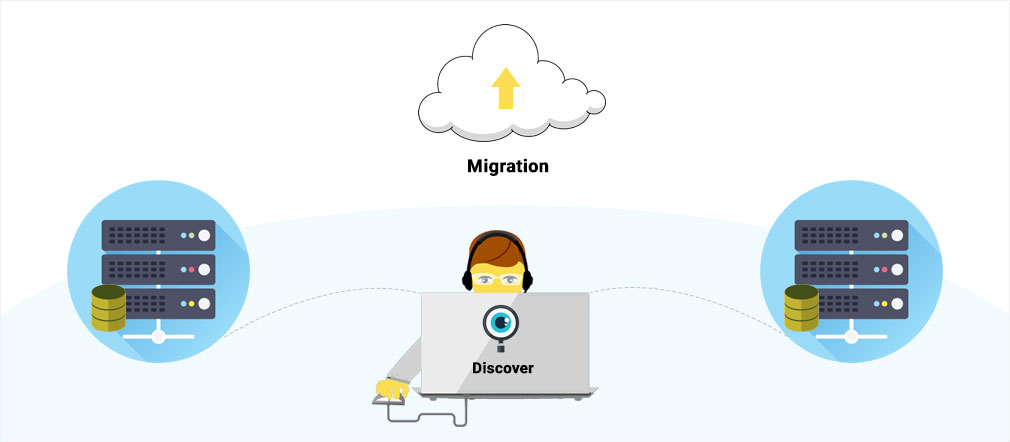 Migration Planner
Insights into your data center like summary of Resources, VM distribution, CPU and Memory Utilization, VM count by CPU, cost trend etc.
Mark the resources for migration and track the progress with the help of tags.
Compare cost and configuration of resources before and after migration with the help of tags.
Insights into your private and public cloud usage and cost side by side.
Migration Destination
Instantly get a cost comparison of various public providers offerings using Jamcracker Cloud Arbitrage feature to move digital assets from data center to the cloud.
Get the estimated cost of your resources planning to migrate.
Compare different cloud provider offerings based on the cost shall ensure to aid in the decision making for choosing a desired vendor.
Plan and track your migration project.
Operate Cloud Environments
Unified console to manage multi-cloud workloads
Unified billing for all cloud services
Cloud cost analytics to slice and dice the cloud spend data and dig deeper by splitting the spending information based on different parameters.