Let's first understand what is VMware vCloud Director (vCD)?
vCloud Director goes by a few different names such as VMware Cloud Director, VM Cloud Director, and vCD. With it, you can create your own Virtual Data Centers (VDC's) or deployment models using a virtualization software.
Your virtual data centers are made up of multiple ESXi hosts. With these hosts, you can allocate pools of resources and split them up among different customers, departments, and various virtual data centers.
Watch This Video to Know How JSDN vCD Integration Can Help You Manage Your Cloud Infrastructure
Once you have created a pool of resources, as a cloud service provider or as a MSP, VCloud Director based solutions can be offered as different cloud deployment models to customers, it can be offered as private cloud where resources are used internally within an organization or as a sovereign cloud deployment to typically meet the requirement of a local data sovereignty and privacy regulations, as public cloud where resources are offered externally to customers or as Hybrid cloud which comprises of interoperable deployments of private and public clouds to your customers.
Cloud Management Platform for Provisioning, Managing and Billing vCD Resources
This is where Jamcracker Cloud Management platform brings in its value addition, all of these resources for example Virtual Machines, Storage, Networks, Virtual appliances (vApps), etc. can be offered as orderable resources via the Jamcracker's specialized multi-cloud management platform which supports self-service model as well as managed service models, where vCD resources along with resources from other hyperscale's like AWS, Microsoft Azure, Huawei Cloud, Google Cloud can be self-provisioned, managed and billed or can be provisioned on behalf of the customer, managed on behalf and be billed for the resources being consumed as well for providing managing services.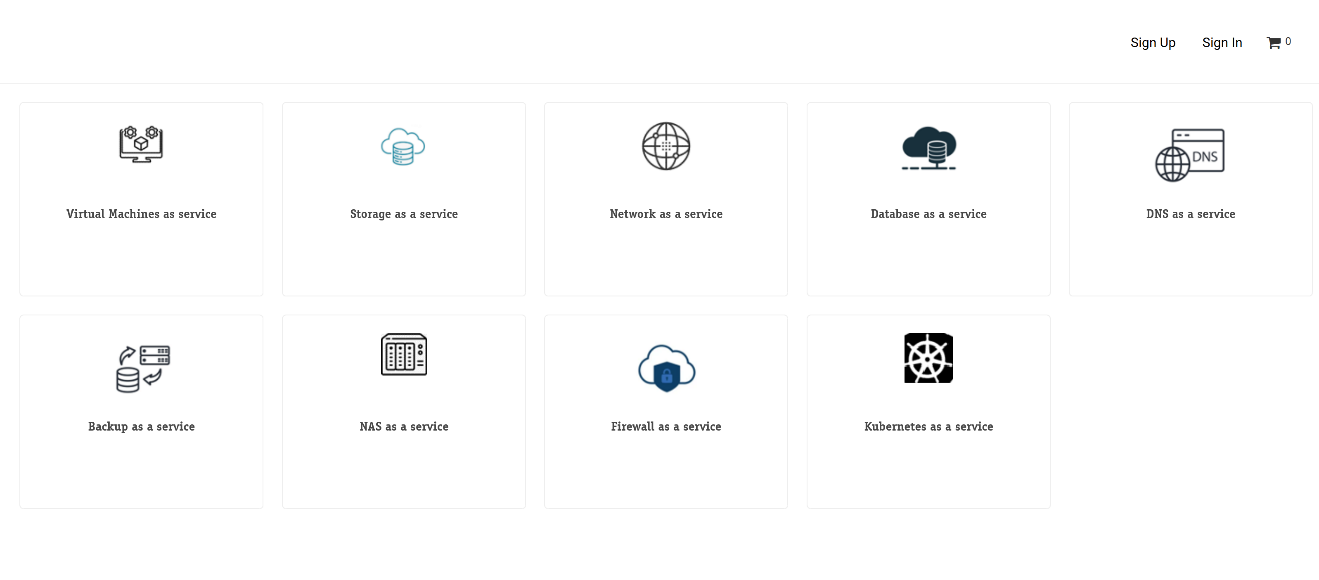 Some of the key value additions are as follows:
Customer onboarding and management platform
Reduce time to market as the platform comes with prebuilt integrations with all the popular hyperscale's
Automate Cloud resource provisioning and management
Multi Cloud support
Analytics for Cloud Cost and Resource Optimization
Inbuilt billing engine
Robust framework to integrate with any external components like ERP's, ITSM's, IDP's etc