Gartner mentioned in the Hype Cycle of Cloud Security 2022 report that mature technology solutions for Enterprise Cloud Service Brokerage & Cloud Management Platforms are now available. The approach for CMP has started shifting from "Platform to Tools". Enterprises are going to focus on the main requirements and then decide on the tool. This is and further going to be a challenging task for CMP players, hence they need to keep innovating to be meaningful and useful.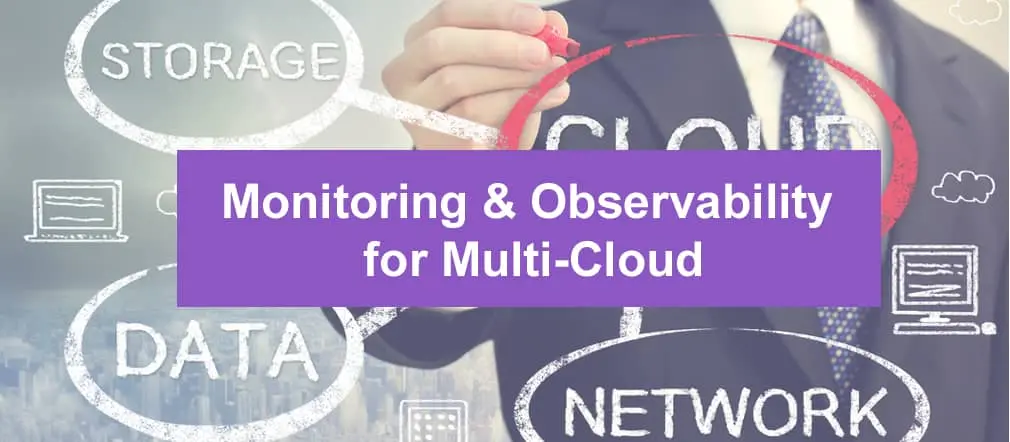 In Q3 of Year 2020, Gartner has rationalized the Cloud Management Platform wheel and replaced Monitoring & Analytics with "Monitoring & Observability". A new term adopted "Observability". With the increased adoption of multi-cloud, while consuming public cloud security and cost have been a prime concern of enterprises. Simple infrastructure monitoring and management in a fragmented manner is going to be an obsolete concept to manage governance issues arriving due to scale. In my opinion, the cross-functional attributes of the CMP wheel especially newly introduced AI, Governance and Brokerage will define Observability in multi-dimensional. Multi-Cloud adoption has introduced "Distributed Cloud" and we at Jamcracker continuously keeping our CMP tool applicability by developing an abstraction layer on top of monitoring infrastructure commonly used by Enterprise IT. The abstraction layer provides observability by giving meaningful insights, actionable; impose cloud vendor-specific and organization-specific policies to provide security and governance.
In this blog, I am going to talk about aggregated monitoring & security capabilities Jamcracker CMP tool provides under "Monitoring & Observability" functional areas. Following are the abstractions built for Auditing, Monitoring and Securing various infrastructure and application resources.
Native Monitoring with Open Framework to integrate
Monitoring via 3rd party tools like Zabbix
Security & Operations Recommendations
Application Change Analysis for Azure
AWS Event History
1. Native Monitoring with Open Framework to Integrate – Jamcracker has built native monitoring capabilities to automate policy-based governance. It also provides dashboard live monitoring key parameters such as
Status of Resources
Status of configured Events
Drill downs monitoring such as CPU utilization, memory utilization, network utilization, Volume utilization, Disk reads& writes
2. Monitoring via 3rd party tools like Zabbix– With an open integration framework, Jamcracker has done integration with Zabbix monitoring tool and abstraction is available as a dashboard for extended elements and now enterprises can
Monitor their device parameters, like VM's, NIC, Firewall etc.
Monitor their site/URL monitoring
Monitor your site network traffic
Monitor their host application interfaces
Monitor their network adapter usage,
Monitor their network traffic
Monitor their firewall parameters
Monitor their firewall context switches
Monitor their firewall network traffic
3. Security & Operation Recommendations – The security recommendation dashboard gives actionable insight to improve security of the AWS Trusted Advisor and Azure resources by creating abstraction using Azure Advisor. Operational recommendations include provider policy enforcements. Critical parameters like impacted resources, level of impact, and recommended solutions can be seen in the dashboard.
4. Application Change Analysis for Azure – The purpose-built dashboard for Azure resources monitor,compute, and aggregate change-related data from the right data source. It created observability by giving analytics data and convenience to navigate and identify changes and their impact. The drill-down visibility such as changed property, timestamps, and change logs like values, category, and types. It gives abstraction to see the change side by side.
5. AWS Event History – By integrating with AWS CloudTrail native APIs, Jamcracker provides visibility to compliance auditing of AWS resources and AWS accounts accessed and used directly, via APIs or services. The visibility provides a list of activities done by people, groups, or AWS services in AWS accounts. The drill-down details like event ID, event source, event name, IP address, and event time.
CMP tools flexibility and agility to provide Monitoring & Observability by creating abstractions for underlying cloud providers going to be key differentiators among CMP tools providers. Jamcracker having cloud brokerage and cloud management strongly built as cross functional attributes are not limiting Observability to just IT Ops or DevSecOps, we have extended this to FinOps as well.
My upcoming blog of 2020 will be covering FinOps in detail.