Jamcracker Cloud Management Solutions Packages
Accelerate Your Organization's Cloud Services Journey With Jamcracker Cloud Management Platform Appliances
Jamcracker provides comprehensive cloud brokerage and cloud management solutions to provision, bill and support public clouds and 3rd party ISV products. Explore and benefit from the easily configurable Jamcracker Virtual Cloud Management Appliances and streamline the management and governance of your cloud.
Download Overview Brochure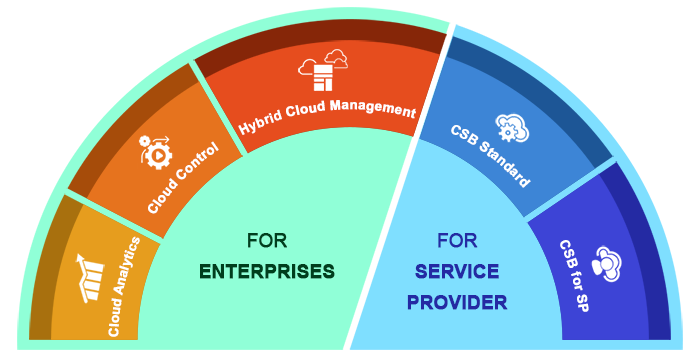 Enterprise Offerings
Compare Packages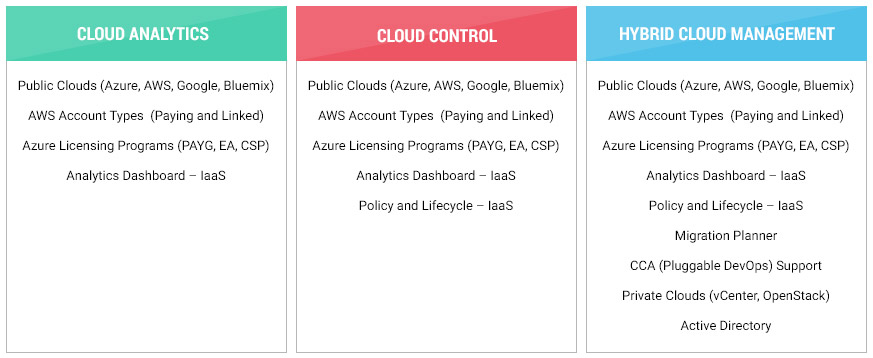 Cloud Analytics
Get a real-time granular view into your multi cloud cost across the enterprise to streamline and optimize costs
Learn More >>
Cloud Control
Integrates the disparate cloud environments and allows IT to control cloud resources with built-in automation, orchestration, policy enforcement and management tools for public clouds: AWS, Azure,Google Cloud & IBM Cloud
Learn More >>
Hybrid Cloud Management
IT can manage multi-cloud and hybrid cloud deployments including Amazon AWS, Microsoft Azure, Microsoft Azure Stack, Google Cloud Platform, IBM Cloud, VMWare, VSphere, and OpenStack
Learn More >>
Service Provider Offerings
Compare Packages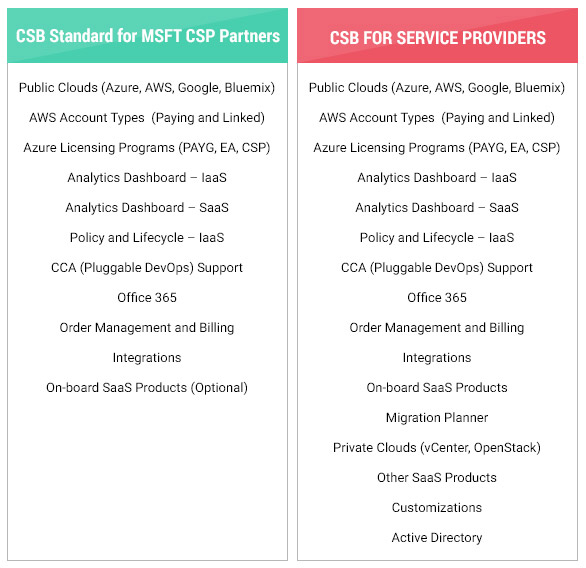 CSB Standard
A purpose built appliance for that automates order management, provisioning, billing, and support for Microsoft Office 365 and public IaaS services.
Learn More >>
Jamcracker CSB for Service Providers
Jamcracker's flagship Cloud Services Brokerage solution for Service Providers including telcos, managed services providers and solutions integrators to offer cloud brokerage services.
Learn More >>

Register for free trial today!