Jamcracker Cloud Brokerage and Cloud Management Solutions
Jamcracker provides comprehensive cloud management and brokerage solutions to provision, bill and support public clouds and 3rd party ISV products. Explore and benefit from the easily configurable Jamcracker Virtual Cloud Management Appliances and streamline the management and governance of your cloud.
Jamcracker CSB Standard
CSB Standard, a purpose built appliance for Service Providers that provides a cloud brokerage solution for SaaS & IaaS products that automates order management, provisioning and billing. With extensive support for custom branding of the store front, you have the freedom to design your own look and feel of the catalog that your customers see. The appliance has a billing engine built in and a payment gateway integration. This solution supports self-service features to your end-customers such as order management, subscription management, user assignment, invoice & payment history, as well as analytics dashboards. The appliance is pre-configured to support Microsoft CSP Office 365, Azure, AWS, Google Cloud Platform, IBM Bluemix and other popular SaaS products.
Download Overview Brochure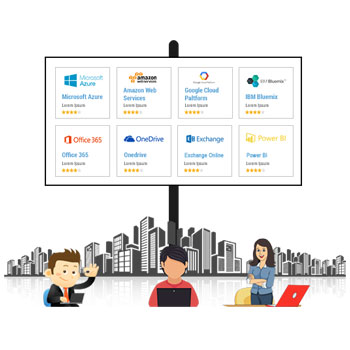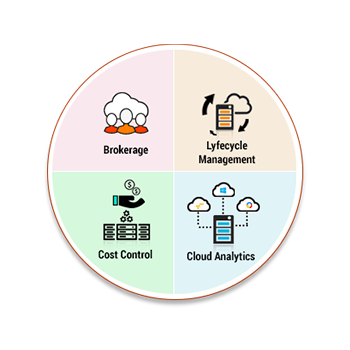 Jamcracker CSB for Service Providers
Jamcracker's flagship Cloud Services Brokerage solution is beneficial to service providers including telcos, managed services providers and solutions integrators to offer cloud brokerage services to enterprise end users. JSDN is available as licensed software that can be hosted either in public or private cloud environments. Service providers can manage multi-cloud and hybrid cloud deployments including Amazon AWS, Microsoft Azure, Google Cloud Platform, IBM Bluemix, VMWare vSphere, OpenStack, and Azure Pack. This solution can be easily integrated to support enterprise ITSM, billing, ERP and identity systems including Active Directory and Active Directory Federation Service. Channel partners such as a SIs or VARs can further use APIs for integration with other 3rd party private clouds and billing systems.
Know More
Jamcracker Cloud Analytics
Visibility into cloud resources is a very important element or aspect when it comes to IT operations and management. You can't control what you can't see. With the pre-built adapters to most popular cloud services such as Amazon Web Services and Azure, gaining visibility into your cloud resources is at your finger tips via a couple of clicks of the mouse.
Download Overview Brochure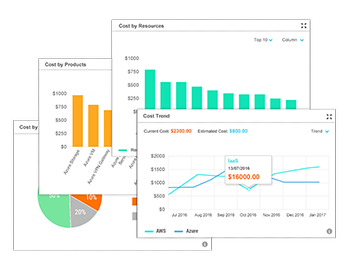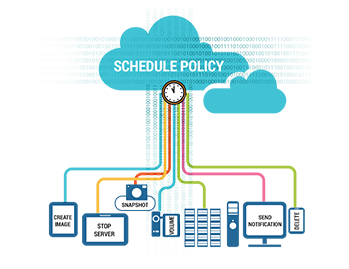 Jamcracker Cloud Control
The cloud policy management feature helps IT enforce and gain control over the IaaS spend and consumption by setting policies to manage cost, secured access and usage to meet governance and compliance requirements.
Download Overview Brochure
Jamcracker Hybrid Cloud Management
As enterprise IT adopt cloud and move along a phased adoption of cloud visibility and control, they will eventually need to manage the complete life cycle of the entire portfolio of public and private cloud services. Enterprise Cloud IT administrators need tools to administer consumption of cloud holistically across the entire organization. With Cloud Life Cycle Management tools, IT can promote self-service orchestration of application stacks as well as individual cloud resources to practice dev ops amongst application architects and developers. With Life Cycle Management approach, IT not only gains visibility, control and governance over existing cloud resources, but can also manage new cloud resources that are instantiated through the Jamcracker Platform.
Download Overview Brochure