Friday, March 13, 2020
The IT Managed Services Provider role involves much more than just supplying infrastructure, implementation and support services to clients. You are expected to use cloud analytics to have a holistic visibility via a single pane of glass of the entire ecosystem (all customers) and dedicated web-based dashboards for every customer. Other deliverables include monitoring the data by collecting information related to the services offered, usage trends, server load, and network topology data, and then running analytics on it.
Thus, Managed Services Provider (MSPs) rely on Cloud Analytics data to serve clients. In addition to the operational data for day-to-day maintenance tasks, Managed Services Provider (MSPs) require access to historical and predictive data for analysis and for generating meaningful insights. Implementing a log aggregation and analytics tool, to collect logging data from multiple services, with basic tools to help analysis, is not necessarily the best way to go about this task.
As a Managed Services Provider (MSP), choose a tool designed for service providers that works on a multi-tenanted platform with superior analytical capabilities. Ensure that statistical and historical data pertaining to the consumption pattern is available for all customers, with detailed information per customer. If you do offer solutions from multiple cloud providers, ensure that the analytics provides suitable data.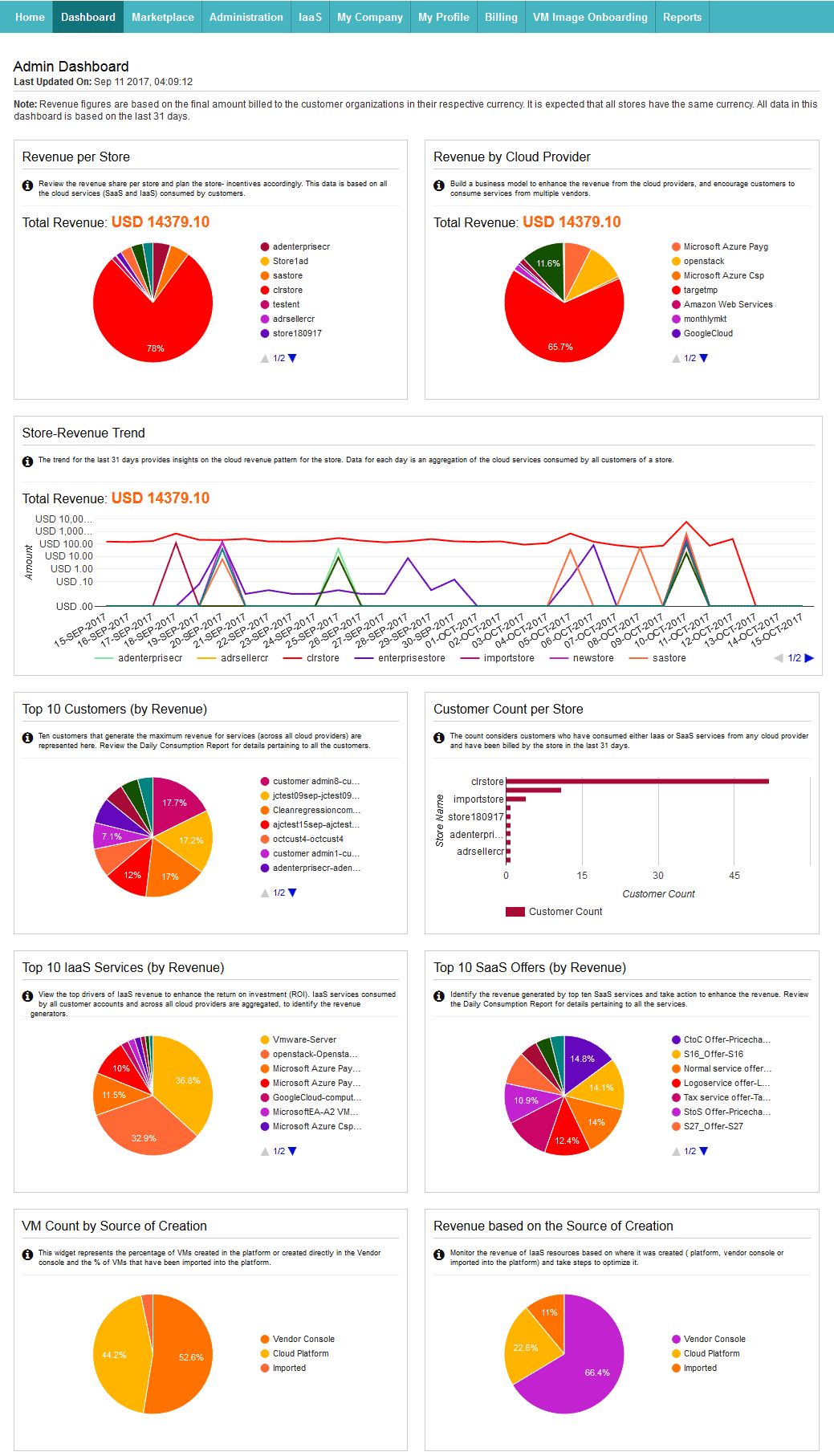 The visibility gained from analytics helps to provide better service to your customers. In some cases, the data may reveal that certain customers you thought were good clients are actually costing you money. On the other hand, the data may also indicate what makes a good customer, giving you actionable clues as to what works with those customers and how much of it can be replicated with less profitable clients. While reports in graphic format, support visualization and help to detect underlying trends, having the data available in a standard format also allows the data to be sorted, filtered and grouped by business unit, or other parameters. The standard reports can also be programmed and scheduled to be delivered to the key stakeholders at periodic intervals, in the form of dashboards providing the capability to formulate strategies.
Thus, comprehensive reporting capability within a single dashboard enables partners to easily track and improve by analyzing the impact against business goals with a view of sales, costs, and revenue across the ecosystem.