Configuration Management & Automation
Jamcracker Cloud Management Platform helps to accelerate the IT Automation by automating cloud provisioning, configuration management, application deployment, intra-service orchestration, and many other IT needs. With the increase in options provided by various cloud providers, DevOps work has become challenging. Not only creating and manage a large number of resources across various cloud environments, it also enables DevOps to carry out Continuous Configuration Automation (CCA) tasks. Jamcracker DevOps framework is a new and easy way of setting up and management of resources across various Cloud environments as well as Bare metal provisioning.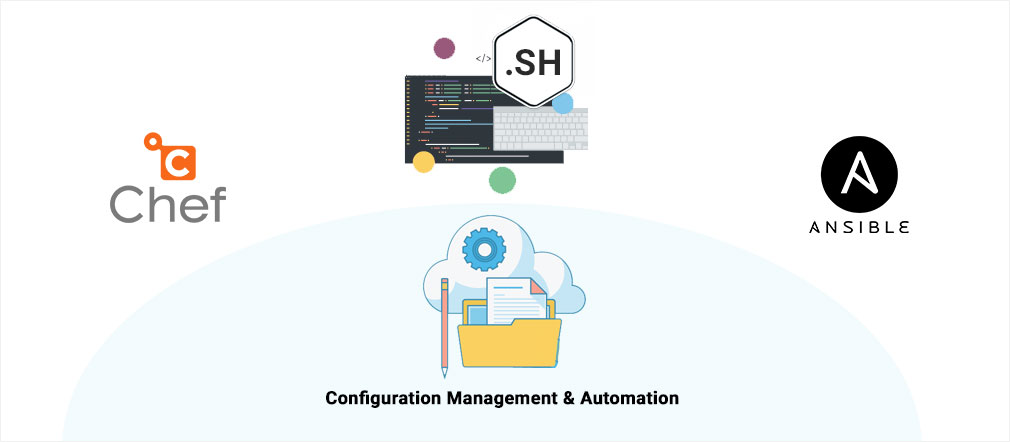 Jamcracker DevOps Framework
Easy and efficient way to run required scripts available within the platform and launch essential resources on the provider's end within seconds.
Complements the existing IaaS features in Jamcracker Cloud Management Platform.
Eliminates the need to on-board various resources of different public cloud providers on Jamcracker Platform.
Integrated with Ansible at present and other popular configuration management tools to follow.
Jamcracker DevOps Framework Offers
Standard resource library to launch resources such as VPC, Subnet, RDS etc.
Can be extended to cater to any or all kinds of resources across multiple public cloud providers.
Strongly backed with RBAC control to regulate the privileges available to different roles.
Successfully launched resources are represented on the dashboards for further cost analysis.
Billing of the resources is very well handled within the platform.
Allows the DevOps to create or source Ansible scripts for new resources and add those to the existing library of resources.
Novice users can use the scripts by providing the right parameters for launching resources while expert users can always write / build their own library.
Bare metal provisioning.